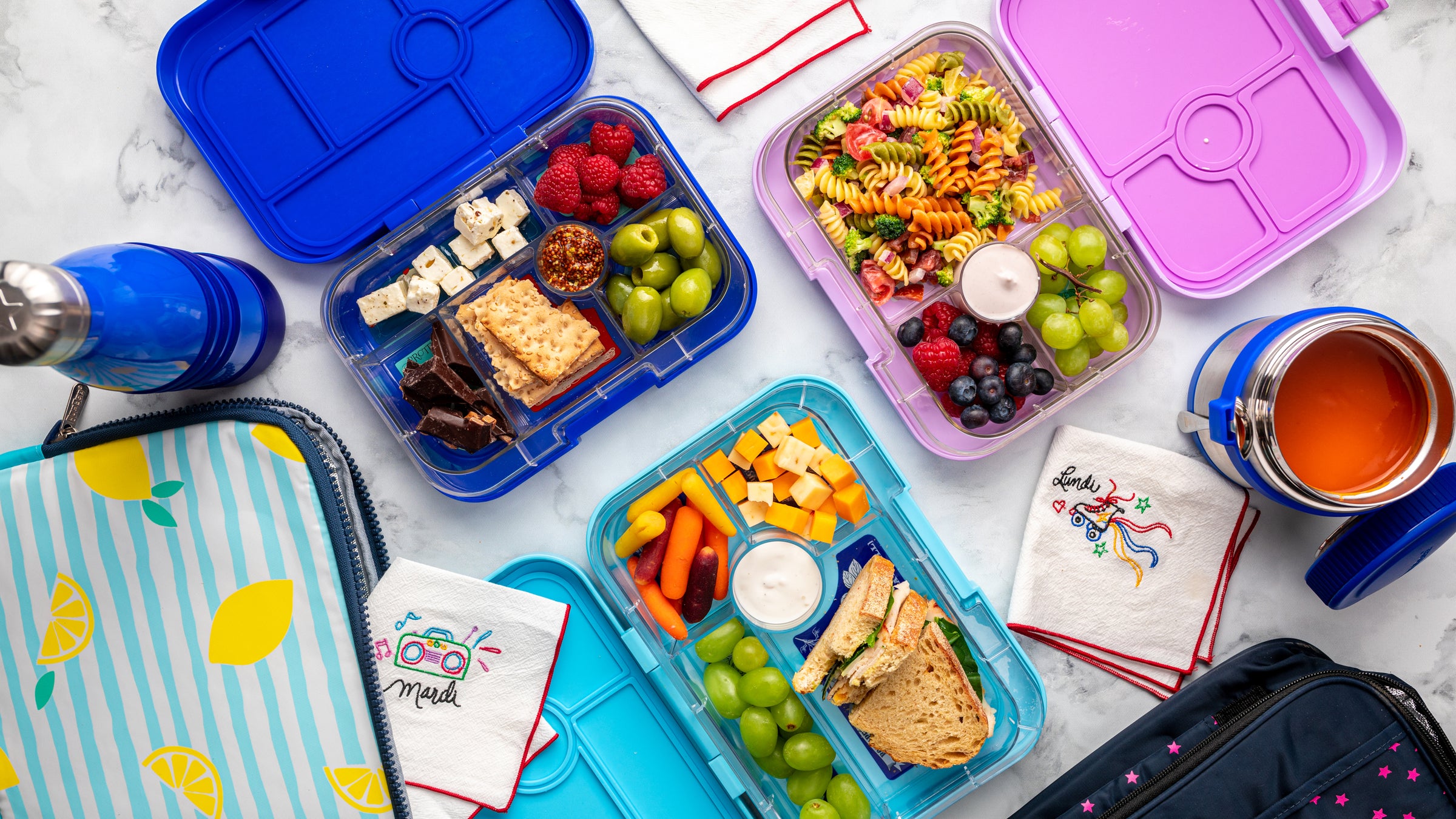 25% OFF Everything Storewide.
use code: GIFT25
Yumbox for everyone
Yumbox encourages healthy eating habits by making it super easy for everyone to prep and pack a variety of healthy foods. Take Yumbox to school, work, travel, picnics and sports. Yumbox products come in a variety sizes, colors and designs.
Love the compartments and how it teaches children to recognize how to incorporate the necessary food groups.

Latoya A.
I have tried all sorts of different lunchbox options for my two kids, ages 3 and 7. I settled on Yumbox and now own four. What sets Yumbox apart is that it truly is leakproof for sauces, yogurt, etc.

Linda B.
Thank you so much for Yumboxes! I am a huge fan. I bought one for everyone in the family now, and just ordered some more to have on hand for birthday presents. They are fantastic!

Andrea E.
I ordered 7 of these boxes for my home childcare for us to take to the park and on field trips.The box is very sturdy and well made. I LOVE the fact that I can pack yogurt, applesauce, and dips in it without it leaking into another compartment. It really doesn't leak!

Tanya H.
We love our Zuppas! They are the perfect size for kids like mine with big appetites!

Susan L.
We bought this to send to school as a lunch-packaging-system for our young toddler's lunch. He has food allergies so everything has to be prepared at home and our previous system involved multiple little plastic boxes/containers. In addition to making it easier for his daycare providers, it has also unexpectedly helped us at home.

Micah H.
I'm loving it!

I bring my lunch to work knowing I'm not overdoing the proportions, the interlocking lid keeps the foods separated (no leaks), and everything looks wonderful and fresh.

Cassie
Perfect for my 3 year old.

I've been searching for a leak- proof lunchbox that allows me to pack a variety of healthy options for my preschooler. Finally found it in yumbox! My daughter loves the color and can easily open the latch. Highly recommend!

S. Chase